Democrats Demand Inquiry into How They're Doing..
Source: Onion News Network, USA
Democrats in both houses of Congress demanded a thorough inquiry Monday into whether or not the American people think they are doing a good enough job, and what, if anything, they should do differently.


Sen. Majority Leader Reid grills the press on whether they like him.
"We cannot afford to make a wrong move as we face this crucial crossroads in our nation's history, which is why we need to know for sure what decision you'll support the most before we make it," said House Speaker Nancy Pelosi at a Democratic National Committee fundraiser Monday, scrutinizing the assembled crowd for signs of approval. "The question facing us today is simple: Do you like us? If not, why? We demand an answer."

Added Pelosi: "The time for second-guessing our every move is now."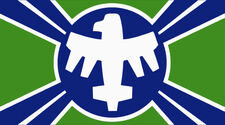 Do you want to know more?